STEP 1: Download MetaTrader 4 from our website.
STEP 2: Launch deltastock4setup.exe from the folder in which you downloaded the program and click on "Run" to begin the installation.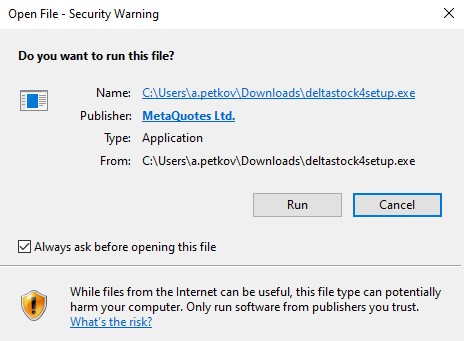 STEP 3: Read the End-User License Agreement and click on "Next".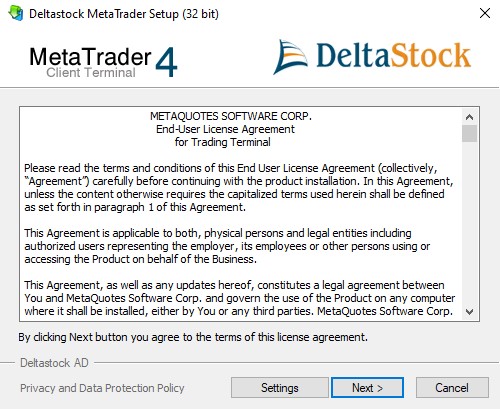 STEP 4: Once the installation is completed, click on "Finish".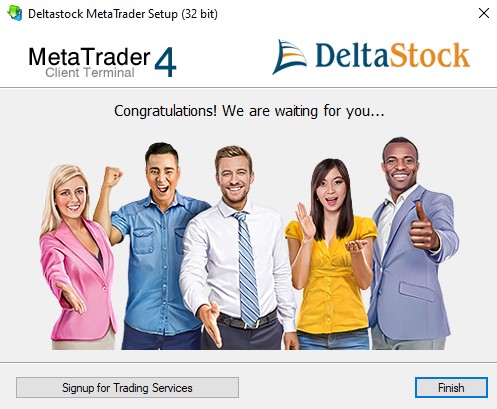 STEP 5: The following page will automatically open up in your web browser: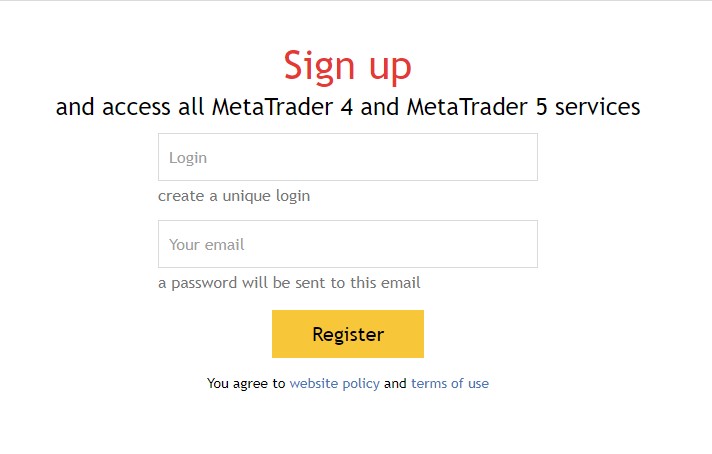 Please leave all of the above fields empty and close this window before proceeding with the next steps!
In addition, at the end of the installation, the trading platform should launch automatically. If that isn't the case, you can run MetaTrader 4 by double-clicking the "Deltastock MetaTrader" icon located on your desktop using the left mouse button.
STEP 6: Choose the "Deltastock-Demo" trading server and click on "Next".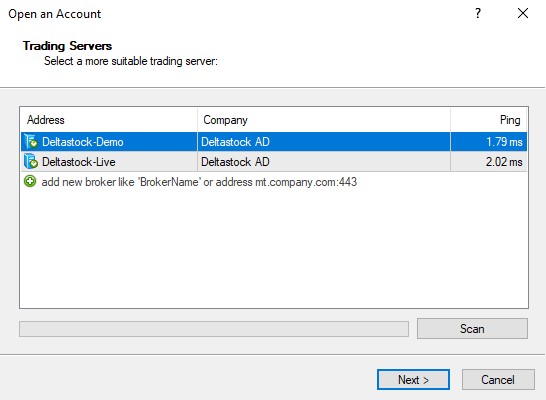 STEP 7: DeltaStock MetaTrader 4 will ask you to open a demo trading account. To open a new account, please choose the option "New demo account" and click on "Next".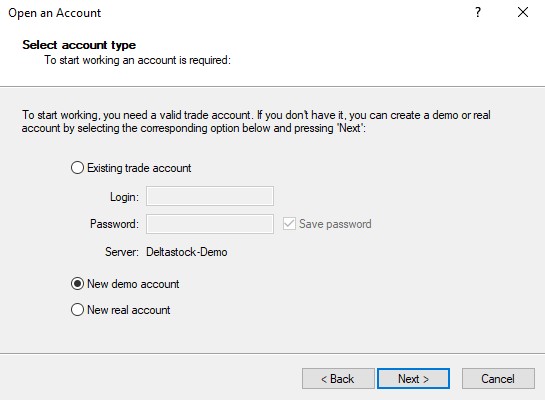 In case you have already installed the trading platform on your computer, but have decided to register at a later time or wish to open a second demo account, you can do so directly from within MT4 by navigating to "File" → "Open an account". Upon choosing "Open an account" you will be greeted by the trading server screen which we have discussed in the previous step.
STEP 8: Fill in the fields (name, e-mail, phone) and then choose a currency and the desired leverage amount. Select the option "I agree to subscribe to your newsletters" and click on "Next".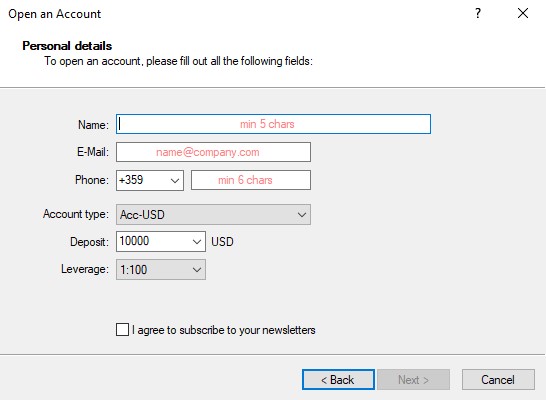 STEP 9: DeltaStock MetaTrader 4 will register your account and will provide you with the necessary login credentials: "Login" and "Password". Please write these credentials down – you will need them the next time you decide to use the platform – and click on "Finish".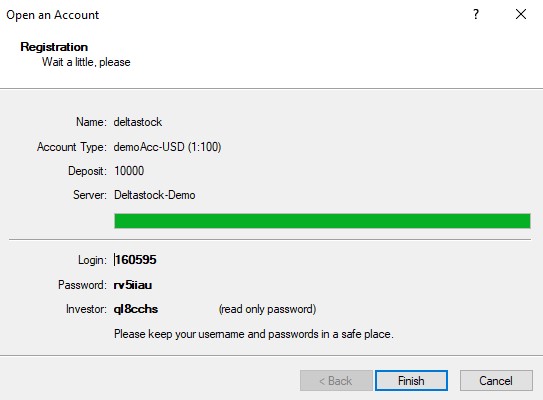 Congratulations - you can now begin trading with DeltaStock MetaTrader 4! In case you already have a live trading account, please visit our MetaTrader 4 FAQ section.