Learn
On this page you will find educational materials prepared by the Deltastock team. They will help you learn more about the basics of trading in financial instruments and acquire more in-depth knowledge about the important elements of the successful trading strategy. The lessons are interactive, with practical examples and quizzes.
Beginner traders
What is a contract for difference (CFD)?
What is a spread, pip and lot?
What is the difference between leverage and margin?
How to control risk?
What is a margin call?
What are shares, indices, ETFs, oil?
What is technical and fundamental analysis?
What are the most common errors in trading?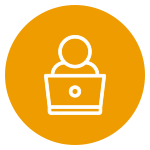 Advanced traders
Advanced fundamental analysis
Advanced technical analysis
Advanced technical indicators
How to calculate the average price and result in Delta Trading?
How to calculate the average price and result in MetaTrader 5?
How to calculate the rollover fee on overnight positions?
How are interest rates calculated and why are they important?
What are dividend adjustment payments and how are they calculated?
Video Gallery