Delta Trading
Web
Delta Trading Web is the internet-based version of Delta Trading - the proprietary trading platform of Deltastock. It does not require installation and you can trade with your demo or live account through the browser of every computer or tablet connected to the internet.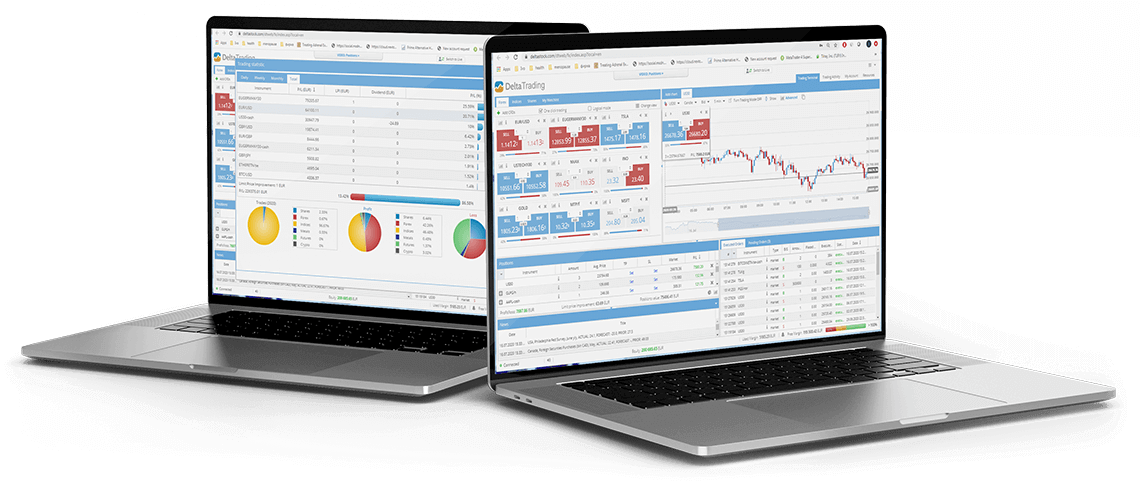 In Delta Trading Web you can trade in CFDs on over 1000 instruments: forex, shares, indices, gold, silver, futures, ETF and crypto CFDs and use almost all functionalities of the desktop version of Delta Trading.
Why should I use Delta Trading Web?

Does not require installation and additional computer resources

An intuitive, easy to use and personalise platform developed by Deltastock

Over 1000 CFDs on various assets: 80 popular currency pairs, gold and silver, shares, indices, futures, ETFs and crypto CFDs

Charts and tools for technical analysis - everything you need for the development of successful trading strategies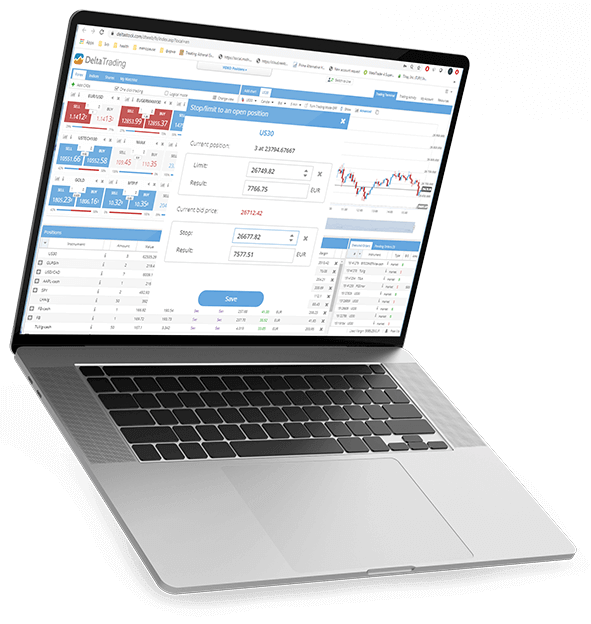 Powerful trading tools
Different types of orders: market, limit, stop, OCO (once cancels the other), limit/stop to open positions
Semi-automated trading through conditional orders
Advanced real-time charts with automatic updates
Over 80 technical indicators and market analysis tools
Free resources: economic calendar, statistics, market news and quotes in real times
Manage the risk of loss
Stop orders

Use stop orders to limit your loss if the market turns against you

Limit orders

Attach limit orders to open positions and take advantage of favourable market conditions

Logical orders (hedging)

Open opposite trades in the same instrument to limit the risk of loss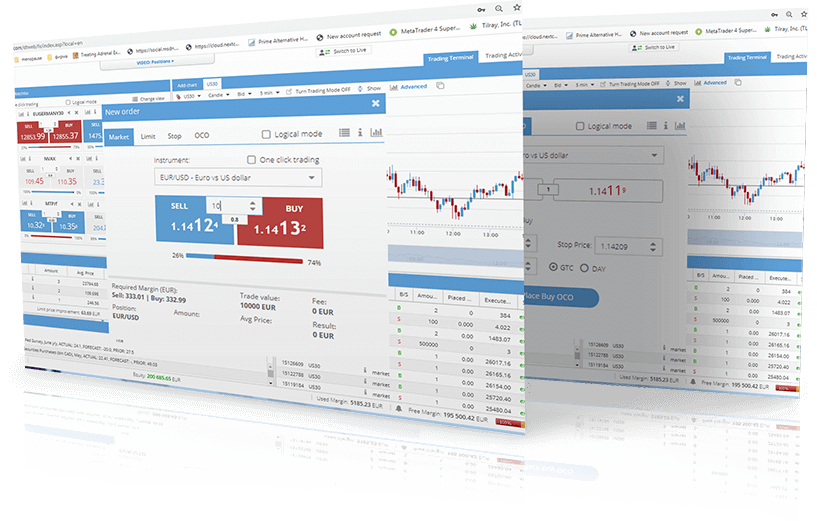 Trade directly from the charts
The charting package in Delta Trading Web gives you information and statistics about trading instruments, and lets you trade straight from the charts, attach and amend Stop and Limit orders and visualise Limit/Stop positions.
With our Advanced charts you get access to a wide variety of technical indicators, drawing tools, and unique features, such as comparing multiple trading instruments on the same chart.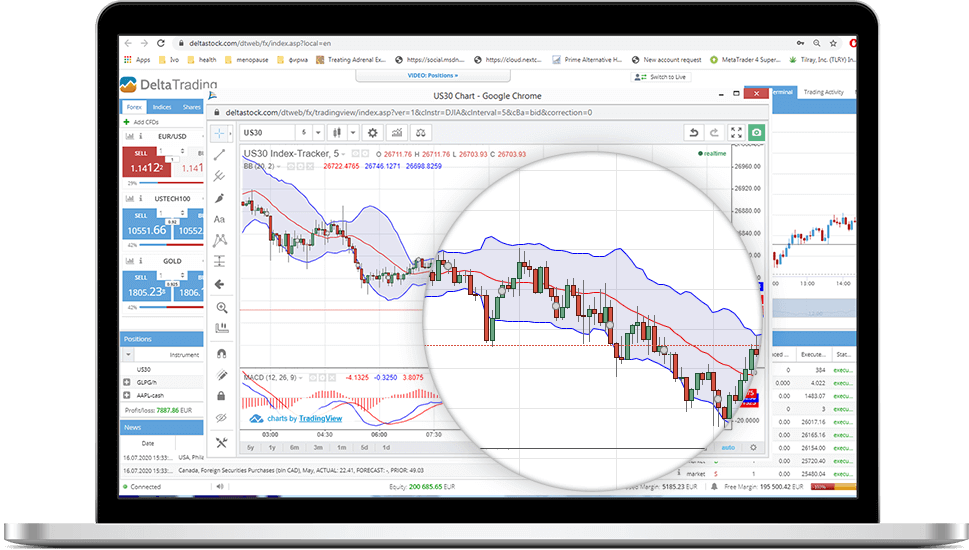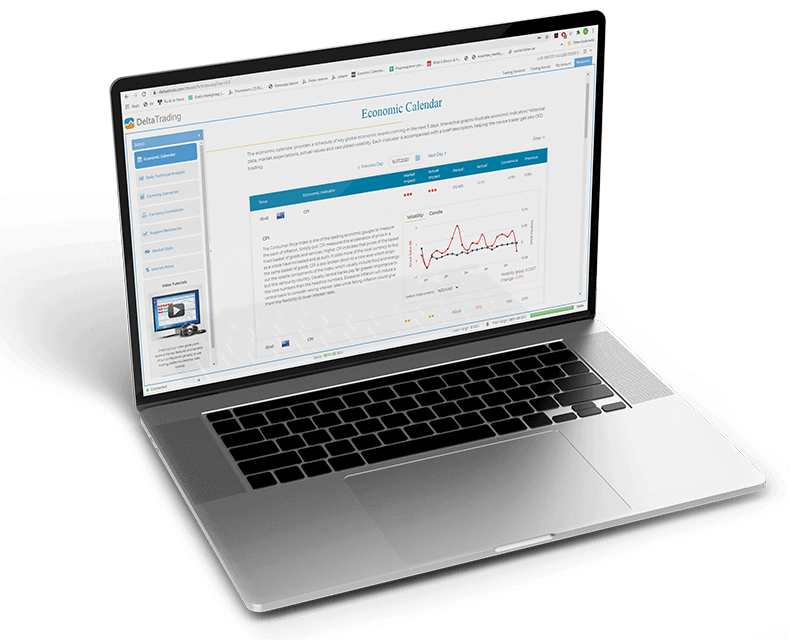 Analyse your trades
A special Resources tab gives you access to various free trading tools, which you can use to develop a trading strategy and analyse it. Among them are the economic calendar, daily technical analysis, support/resistance, market statistics, central banks' interest rates, etc.
The windows "Trading Statistics", "P/L Chart" and "Last Orders" give you information and charts about your trades: graphic representation of your profits and loss, sorted by time period and types of assets, as well as detailed information about your positions and last orders.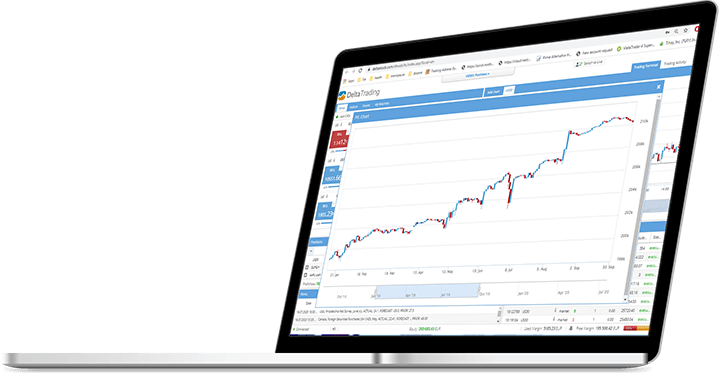 Manage your account through
"My Account"
Deposit funds and make withdrawal requests
View your daily reports
Add, change and remove IP addresses, from which you access your account
Add signals and price alerts and subscribe for email notifications
Change your password
DT Web
Do you need more information or help?