Discover Delta Trading 6
Take advantage of our experience and enter the capital markets using our state-of-the-art, proprietary desktop trading platform. Benefit from its professional analytical and charting tools while enjoying the rich customisation capabilities and intuitive interface.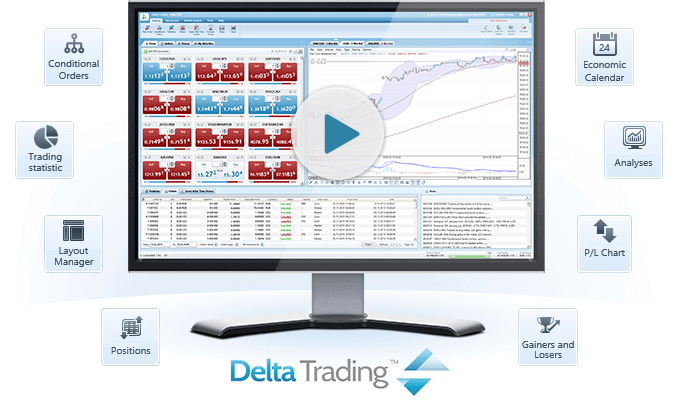 The platform in a nutshell:
80 currency pairs, Gold and Silver, CFDs on Shares, Indices, Futures, ETFs and Cryptocurrencies
Fast and accurate execution
Fixed and variable spreads in one single platform
No margin for hedged positions
Advanced charting with an array of 80 technical indicators
Wide variety of order types
Semi-automated trading through Conditional orders
Unique features such as detailed trading statistics and P/L chart
Market news, economic calendar and daily technical analysis
Account currencies: EUR, USD, GBP, CHF, BGN, and RON
A completely new vision of the markets
We have designed our platform with the intention to make it easier to use without cutting back on functionality. Acting on customer feedback, we have created one amazingly intuitive platform that can be used by a newbie trader, but is also powerful enough to meet the high standards demanded by professionals.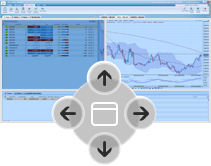 Endless freedom to customise
We know that each trader has their own preferences, and this is why we have made Delta Trading 6 as flexible as possible. The platform panels can be moved and rearranged, dragged and dropped outside of the main workplace, or pinned on to the desktop for maximum convenience.
Platform features
Browse through the instruments with ease
The Instrument List helps you easily find the market you would like to trade: 80 FX pairs, Gold & Silver, CFDs on Shares, Stock Indices, ETFs and also Energy, Metal, Agricultural, and Financial Futures. Check their trading hours, swap numbers, ability to short and more.
Quotes panel
The Quotes panel displays quotes not only as a numeric grid but also as a set of price windows from which you can place trades directly. There are four customisable instrument tabs, including a watch-list, so you can precisely combine the instruments you want to track, while the Sentiments (

) feature allows you to see how other clients are trading a certain market and what their preferences are at any given time.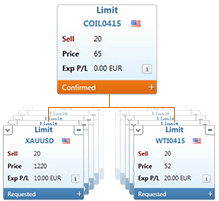 Specialty orders
Conditional orders allow you to build a whole range of trading strategies and manage your investments better through semi-automated trading by linking up to 100 of Conditional orders to a confirmed Limit/Stop.
You can use Logical orders to hedge your positions by opening opposite trades in the same instrument, which could be monitored independently from one another, and apply different hedging strategies.
Risk management
Use Stop-Loss orders to restrict your losses if the market starts moving against you, or accumulate profit until the market turns against you by using Trailing stops.
Lock in your profits if the price starts moving in a favourable direction by attaching Limit orders to open positions.
Powerful trading resources
A comprehensive set of free market analysis tools accessible directly from the platform: live market news, economic calendar, daily technical analyses, market statistics and more.
The Trading Statistics, Profit/Loss chart and Positions History windows provide different metrics and a set of recorded statistics that will help you analyse your trading activity and improve your future performance.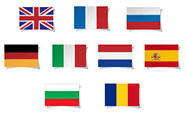 Multilingual support
Delta Trading 6 is available in 9 languages: English, Dutch, French, Italian, German, Spanish, Russian, Romanian, and Bulgarian.