Instruments
Platforms

Delta Trading
MetaTrader 5
Copy trading
FAQ

Investments
Resources
My account
About us
Copy trading with Deltastock & ZuluTrade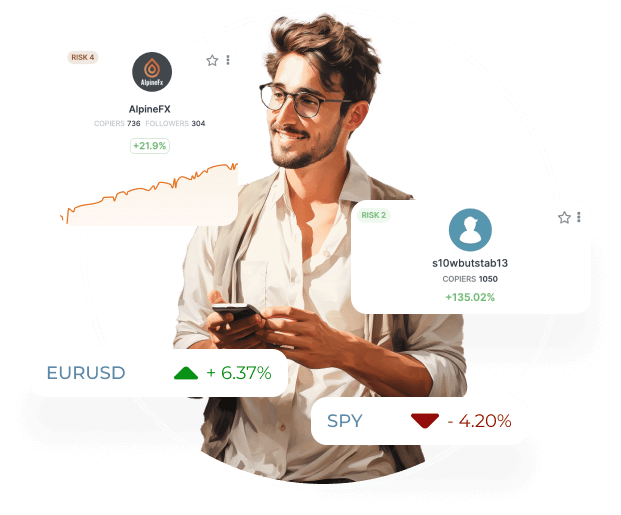 Discover the ease of copy trading with Deltastock & ZuluTrade – the best solution if you don't have much time and experience. Follow the successful strategies of hundreds of traders!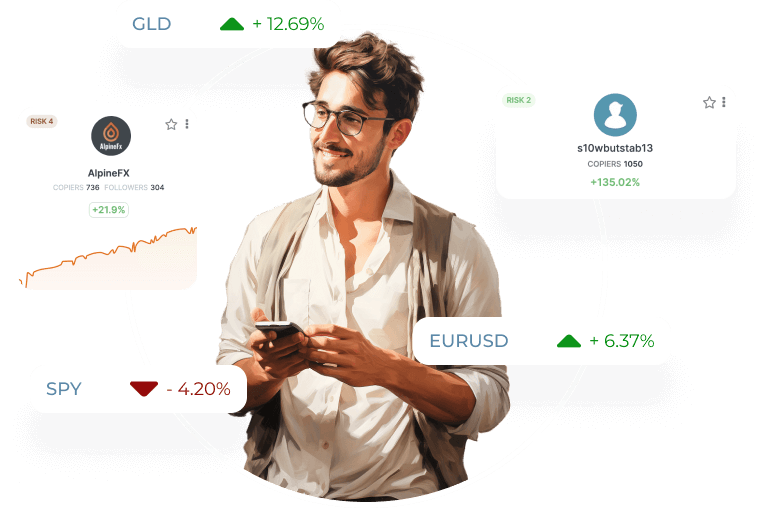 New
Navigate the market with ease
Explore our unique stock bundles
Become a partner of Deltastock
Bring new clients and earn up to €800. Learn more
Free trading courses
Just starting out? Learn the fundamentals of trading with our free interactive courses.
Trading Position Calculator
Estimate the outcome of your next trade with our free online calculator.
Unlock Your Full Potential with DeltaStock Pro
Learn more
Crypto CFDs
Learn more
Choose between more than
1000 CFD instruments
Forex
Tight spreads on 80 major and exotic currency pairs
Learn more →
Indices
Over 20 indices tracking the performance of US, UK, German and other economies
Learn more →
ETFs
An Exchange Traded Fund (ETF) may include indices, commodities, bonds or other assets
Learn more →
Shares
Shares and cash shares (100% margin) of over 750 global companies
Learn more →
Gold and silver
Attractive commissions, unlimited trade volume, no hidden fees
Learn more →
Oil
A variety of energy, commodity and financial futures
Learn more →
Our Delta Trading mobile app
Start trading
in 3 simple steps
Choose a platform
Delta Trading

: proprietary platform with over 80 technical indicators and semi-automatic trading functionality. Supported versions: mobile, desktop, web.

Meta Trader 5

: popular trading platform with a diverse set of tools for technical analysis. Supported versions: mobile, desktop and web.
Create your account
Open a free demo account or a live account via the button below.
Open demo account
Start trading!
Log into the platform with your newly created account, add your desired financial instruments and start trading on the global markets!
Fixed income securities

trading

Bulgarian
government bonds

Bulgarian and foreign
corporate bonds