Copy trading - the easier way to trade
You want to trade on the global markets, but do not have enough time and/or knowledge to build your own winning strategy? Deltastock offers you a simple and quick solution: a copy trading account in the copy and social trading platform ZuluTrade!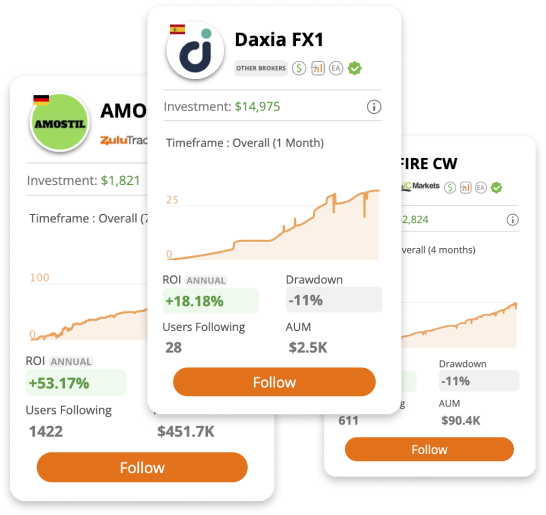 What is copy trading?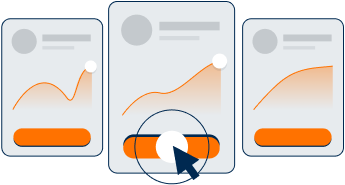 Copy trading is a trading method in which you copy an already existing and proven strategy of another trader. It is particularly suitable for traders who still do not have a lot of trading experience or those who do not have the opportunity to spend a lot of time in front of the computer or the mobile device. The beginner traders can learn much by watching their more experienced colleagues, while the more advanced traders can save time and even present their own successful strategies.
Why ZuluTrade?
Perhaps the most popular regulated copy and social trading platform

Simple and intuitive to use

Offers thousands of strategies and traders

ZuluRank: automated ranking of strategies not only by success, but by many other parameters like size of capital, portfolio, number of open positions, risk, etc.

A wide selection of instruments: forex, shares, commodities, indices, cryptocurrencies

Risk control: ZuluGuard protects you in case of a change or failure of the selected strategy

The first strategy is free: Deltastock will cover the $10 fee for one strategy in the first month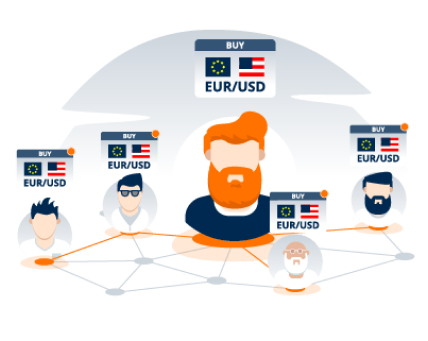 Deltastock and ZuluTrade - how does it work?
Open a live trading account in Deltastock MetaTrader 5
Deposit funds in your MT5 account
Log in or create a ZuluTrade account
Link your live account to ZuluTrade
Frequently asked questions
1:

Can I use ZuluTrade with a Delta Trading account?
No. This opportunity is available only for live trading accounts in MetaTrader 5.
2:

Is there a minimum sum which I must deposit in order to use ZuluTrade?
The minimum sum for opening a MT5 live trading account is 100 USD, 100 EUR or 200 BGN. But in order to copy strategies in ZuluTrade, you must conform your capital with that of the strategy.
3:

Do I have to be an experienced trader in order to use ZuluTrade?
Not necessarily. Anyone can copy strategies in ZuluTrade, even if they don't have a lot of experience and knowledge of markets, indicators, charts and technical analysis tools.
4:

Can I copy more than one strategy in ZuluTrade?
Yes, you can copy more than one strategy.
5:

Are there additional fees and commissions for using ZuluTrade?
Deltastock does not charge additional fees or commissions for using ZuluTrade. The sum you pay to ZuluTrade depends on the number of Leader strategies you decide to follow. When you trade with us, you get a free test of a Leader Strategy Slot for 1 month.
6:

How can I be certain that the results of the strategy are real?
All data published in ZuluTrade is taken directly from the trading platform of the investment intermediary. ZuluTrade does not allow traders to publish reports from their trading accounts because they can be manipulated, so you can be certain that the results are real.
7:

Can I change something on the chosen strategy?
While it's not possible to adjust the volume of a specific strategy, there is a wide spectrum of strategies available to select from. There is also the option to stop copying a certain strategy once a set profit has been made.
8:

How am I protected from loss when I copy strategies in ZuluTrade?
A special element of the ZuluTrade platform is ZuluGuard. It protects you from losses exceeding the level initially set by you. ZuluGuard automatically calculates the end result of your open positions and at the moment when the level of loss is reached, it closes your positions. Additionally, ZuluGuard watches the strategies and automatically removes those who are deviating from the expected results.
10:

Are my funds in ZuluTrade protected?
ZuluTrade does not have access to your client funds. They are in your trading account with Deltastock. There, they are protected under all regulatory requirements, including by the Investor Compensation Fund.
11:

How can I link my Deltastock MT5 account with ZuluTrade?
In order to use the ZuluTrade copy trading option, you need three things: a Deltastock MetaTrader 5 account, a ZuluTrade account and a signed copy trading declaration, which you can find on Deltastock's website, "My account" section, "Declarations" tab. After you have opened an MT5 account or you have only signed the copy trading declaration (if you already have a Deltastock MT5 account), you must log in your ZuluTrade account (upper right hand corner) → Trading accounts → Add Trading account. Answer "Yes" to the question about having an account with a broker → Select MT5 from the trading platforms list and Deltastock from the brokers list → enter your MT5 account login and password. Click "Activate" and wait until your account is activated.
ATTENTION! When you are creating your ZuluTrade account, you must use your real names as you have used them in creating your Deltastock MetaTrader 5 account. Otherwise we will not be able to link your accounts. If you haven't used them, you can change them in the "Profile" section at deltastock.zulutrade.com.
12:

I already have a Deltastock MT5 account, can I copy trade?
Yes, you can. If you already have a Deltastock MT5 account, you can start copy trading. Simply log in to "My account" and sign the copy trading declaration to get started. Once you've completed this step, we will be able to link your existing Deltastock MT5 account to the copy trading functionality.