The "Millennial" shares bundle
Enjoy quick & simple market access to some of the most popular company shares of the past decade, all from one place
"Millennial" is a bundle comprised of the shares of 8 companies that are popular among the younger generation, have a constant drive for innovation, and enjoy a solid market presence. These companies are: Apple (AAPL), Nike (NKE), Lululemon Athletica (LULU), Netflix (NFLX), Starbucks (SBUX), Walt Disney (DIS), Under Armour (UAA) and Target Corp (TGT).
In our portfolio, each of the 8 companies
represents ≈12.5% of its total value
Example
With an investment of $10,000 and a price of $190 per AAPL share, $21,36 per UAA share, and $77,77 per SBUX share, our financial portfolio would include:
6 Apple shares ($1145,52)
58 Under Armour shares ($1238,88)
16 SBUX shares ($1244,32)
Same distribution principle applies across all remaining shares
Why did we create this bundle?
"Millennial" is designed by specialists at DeltaStock with many years of experience on the global markets. The bundle is based on some of the leading economic trends for the past 5 years and includes companies with historically high returns. The purpose of "Millennial" is simple – to bring eight of the most well-known and successful companies of the 21st century all in one place, and to demonstrate the return that one such portfolio may have. The return described below was achieved by our team through monthly rebalancing.
While trading "Millennial" we used a leverage of 1:2, which allowed us to purchase shares worth $20,000 with the sum of $10,000. Under these market conditions our specialists managed to achieve a return of 252% for the 2017-2022 period, with a maximum drawdown* of 72%.
*The maximum drawdown represents the biggest decline in account equity for a specified time period. For instance, if the initial account equity of $10,000 drops down to $9,000 and then exceeds $10,000, then the maximum drawdown would be 10%.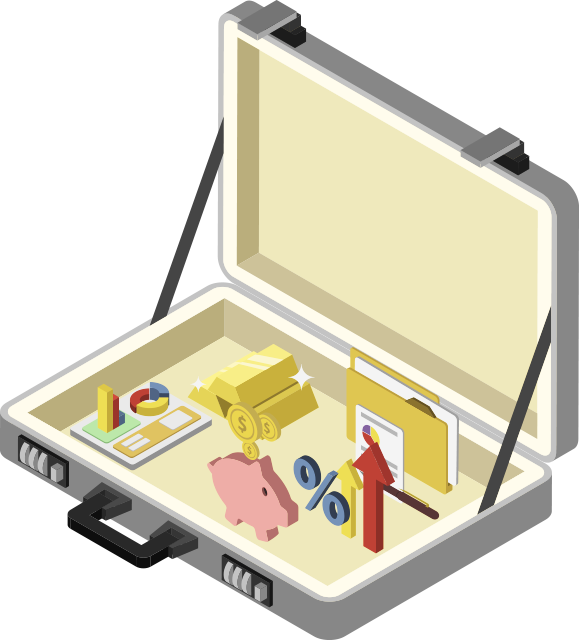 Return calculator
Use our calculator to estimate the historic return of our portfolio for a period of 5 years, 1 year or 6 months. The return* is achieved by rebalancing the portfolio every month.
| | | |
| --- | --- | --- |
| Leverage 1:1 | Return: | Drawdown: |
| | | |
| --- | --- | --- |
| Leverage 1:2 | Return: | Drawdown: |
| | | |
| --- | --- | --- |
| Leverage 1:1 | Return: | Drawdown: |
| | | |
| --- | --- | --- |
| Leverage 1:2 | Return: | Drawdown: |
| | | |
| --- | --- | --- |
| Leverage 1:1 | Return: | Drawdown: |
| | | |
| --- | --- | --- |
| Leverage 1:2 | Return: | Drawdown: |
*This information is gathered from publicly available sources, is speculative in nature, and therefore its comprehensiveness and authenticity cannot be guaranteed by DeltaStock. The information should not be treated as an offer to buy and/or sell some of the mentioned financial instruments. The return shown is for a past period and is not indicative of future results.
**The chart is updated as of June, 2022
Create your demo account in seconds
Step 1: Open a free demo account in the Delta Trading platform to receive news about our portfolio's performance and our latest financial bundles.
Step 2: Log into the platform and start trading. Please review the picture below for more information on how to add financial instruments within the platform.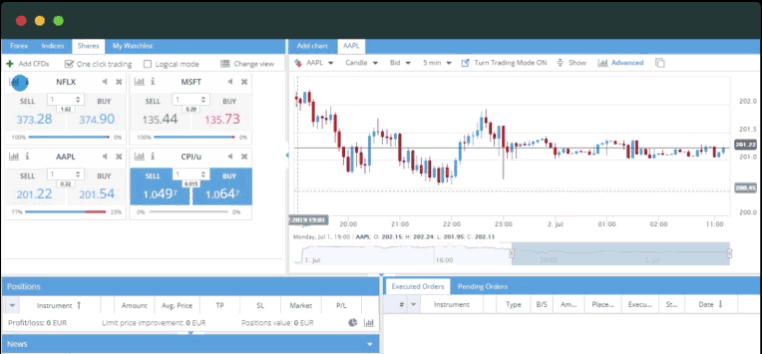 How does rebalancing work?
As mentioned earlier, each share in our portfolio "weighs" 12.5% of its total value. However, since the market price of each company share is constantly changing, we rebalance our portfolio on a weekly basis. In addition to that, we will also inform you about "Millennial"'s current state and future development through weekly notifications. You can automatically subscribe to our weekly news feed by creating a demo account.
Example
We have Apple shares weighing 14.5%, Starbucks and Nike shares each weighing 11.5%, and all remaining shares weighing 12.5% each. To rebalance this portfolio, we would need to sell 2% of the position's value in AAPL shares. This would allow us to increase the value of both the SBUX and NKE positions by 1% and, in turn, to equally distribute the weight between all instruments.